Pictured above, with our beloved Trever, is the Badge of Military Merit,
"The Purple Heart established by General George Washington at Newburgh, August 7, 1792,
during the war of the American Revolution." On February 22, 1932,
the Purple Heart medal was revived by President Hoover.
"The Purple Heart is authorized to be awarded to persons who, while serving in the Army
of the United States, perform any singularly Meritorious act of extraordinary fidelity or essential service.
A wound received in action may be construed as resulting in such an act."
This dog is most important to us, in the light that he was named
in the thoughts and memory of our men and women
sacrificing their lives and hearts for us every day. God Be With Them Always.
---
We have a very exciting update on "Trever"! He is now owned by Marilyn Budahl and is being handled by Locklyn Guzman. He has a total of 9 points, including 3 BOB. Locklyn is doing a great job with Trever, and has found his "ON" button. For more info call Marilyn Budahl at (402) 368-9322. Marilyn also has lovely puppies sired by "Trever", some are available at this time. Thank you Marilyn and Locklyn.
Well it only gets better. "Trever" after 6 short months of showing, has his Champion title. Congratulations to Marilyn and so many credits to her for doing all the right things with him and most of all for loving him like we do. Locklyn you did a superb job with "Trever" and now as a young dog he can be all he was meant to be. Now a Champion "Trev" is living the life of luxury with his owner, Marilyn Budahl.
"Trever" is: OFA EXCELLENT / VWD CLEAR / EYES ARE CERTIFIED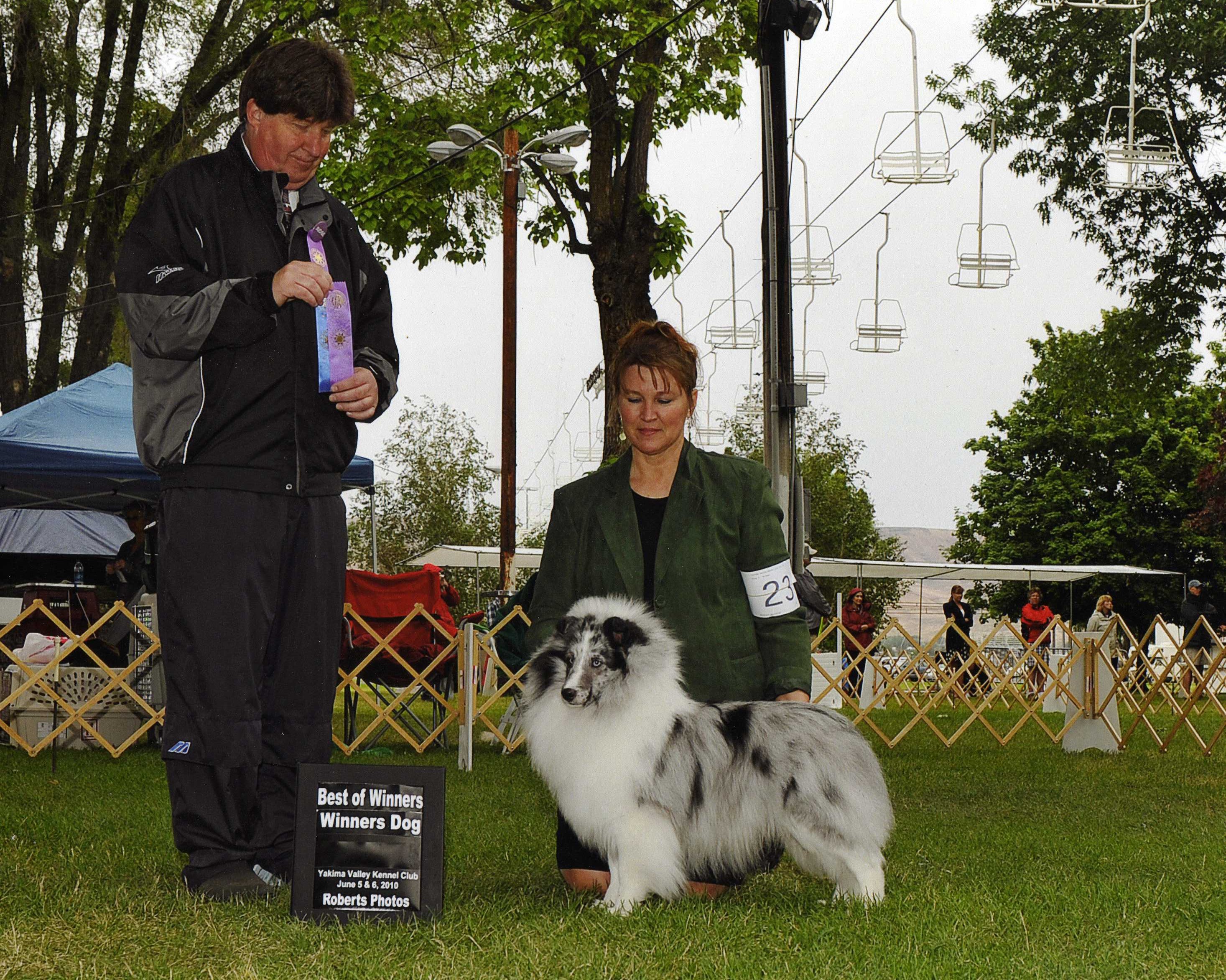 __________________________________________________________________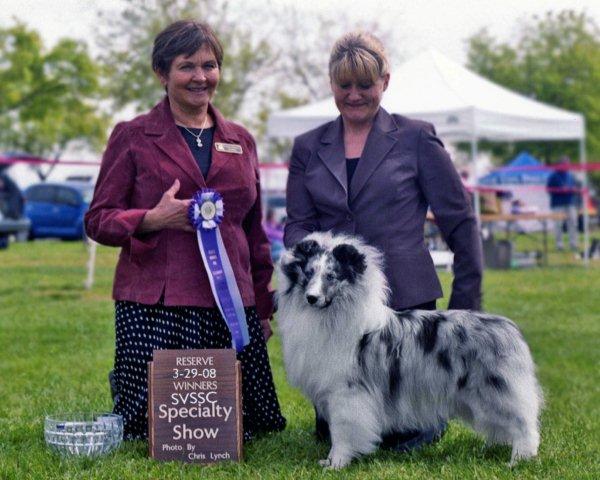 Trevor won 3rd in his class at the 2008 National
Two weeks before the National he won:
Runners up in Sweeps under Judy Decker at the Sacramento Specialty and
RWD under Yvonne DeFreitas the same day.
---
Sire
BISS CH Montage Booty Call
CH Montage Congaree
CH Akirene's Aramis Bi Barkley
Montage Music Box
Homewood Heavenly
BISS CH Homewood Hurricane, ROM
Hannalore Havana
Dam
CH Serenity Bi-Grace
CH Apple Acres Mardi Gras
CH Apple Acres Odyssey Armani, ROM
CH Trevanne's Dominique
Act - I Rosalie
Act I Bi-Line
Gemstone Just for Fun

---